Learning Outcomes -

Lean Six Sigma Green Belt Certification Training Course

During this course, you will develop:
Understanding of the concepts, implementation & objectives of Six Sigma
Ability to use a structured approach to process improvement
Ability to use DMAIC methodology - Define, Measure, Analyze, Implement & Control
Skills to predict, prevent and control defects in a process
Understanding of the elements of waste
Skills to achieve sustainable quality improvement through process improvement
Understanding of the tools of process discovery
Understanding of variation in processes
Skills to reduce variation in processes and achieve predicted outcomes
Ability to identify, measure and analyze process potential
Usage of inferential statistics
Usage of hypothesis testing
Understanding when to use which Six Sigma methodology
Ability to use Capability Analysis to control processes
Knowledge of the interdependence of Lean tools
Skills to prevent, identify and control defects
Understanding and use of statistical process control
Skills to train, document, monitor, respond, and align systems
Skills to provide sustainable & cost-effective improvement in processes
This Lean Six Sigma Green Belt Certification training course has been designed to build your knowledge and capability to improve the performance of processes, and subsequently the performance of the business of which you are a part. The focus of the course is process-centric. Your role in process performance improvement will be enhanced through the use of the methodologies of Six Sigma, Lean and Process Management.
By taking this course, you will have a well-rounded and firm grasp of many of the tools of these methodologies. We firmly believe this is one of the most effective classes you will ever take and it is our commitment to provide you that value.
Inclusions:

Top Trainer

Certificate

Paper or Tablet

Tailored Training

Reinforcement

Tailored Training and reinforcement the way you like it -

see the difference for yourself.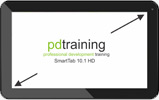 Learn how our Orgmenta helps us tailor the course to you, and provides you with better reinforcement and support to implement what you learned in class. Learn More