Learning Outcomes -

Lean Six Sigma Yellow Belt Certification Training Course

During this course, you will:
Develop a complete understanding of Lean Six Sigma
Learn how to to improve processes for enhanced product quality
Understand the tactical and strategic aspects of Lean Six Sigma
Develop techniques to drive CI through each of the primary process LSS stages: Define, Measure, Analyze, Improve and Control
Learn an accurate system to predict outcomes, that are measurable and quantifiable
Define and drive toward tangible goals
Develop methodology to drastically improve processes
Understand how to minimize variability in processes
Learn how to maximize production by fully utilizing the potential of processes
Acquire techniques to reduce waste through the identification & removal of present & potential errors
Learn how to take control over defects effectively reduce or prevent future defects Learn how realize smoother, faster and error-free processes
Contribute to project that increase savings through reduction in waste & improvement in processes

This Lean Six Sigma Yellow Belt Certification training course has been designed to build your knowledge and capability to improve the performance of processes and subsequently the performance of the business of which you are a part. The focus of the course is process centric.
By taking this course you will have a well rounded and firm grasp of many of the tools of these methodologies. We firmly believe this is one of the most effective classes you will ever take and it is our commitment to provide you that value.
Inclusions:

Top Trainer

Certificate

Paper or Tablet

Tailored Training

Reinforcement

Tailored Training and reinforcement the way you like it -

see the difference for yourself.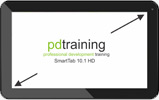 Learn how our Orgmenta helps us tailor the course to you, and provides you with better reinforcement and support to implement what you learned in class. Learn More